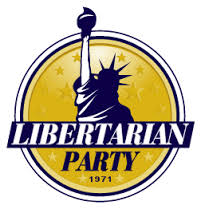 GRAND FORKS, N.D. (AP) -- Secretary of State Al Jaeger says the Libertarian Party is eligible to place candidates on the June 2014 primary ballot.
Jaeger says more than 7,000 signatures were turned in to his office recognizing the party as a political organization in the state.
Roland Riemers, of Grand Forks, wanted to be the North Dakota Libertarian candidate for governor in 2012 but was left off the ballot.
The state ruled that Riemers didn't qualify because his lieutenant governor candidate didn't turn in the right paperwork. The North Dakota Supreme Court upheld that decision.