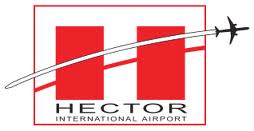 FARGO (kfgo-am) Fargo's Hector International Airport has received a six month extension of fire response services provided by the National Guard.
The Guard has provided the protection for decades but the cooperative agreement was due to end March 31st. That's the official end date of the Air Guard's flying mission. The extension will allow the Guard to continue fire protection until the end of September.
Airport Executive Director Shawn Dobberstein says that gives the airport authority time to buy new fire trucks and develop a new fire response plan that includes retaining some of the firefighters. The cost of the firefighters is reimbursed by the airlines.
Dobberstein says the airport hopes to recover the $1.8 million cost of the new fire trucks through a state grant and a passenger surcharge.