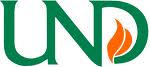 GRAND FORKS, N.D. (AP) -- A University of North Dakota fraternity is attempting to rebuild after being shut down two years ago in the wake of drug arrests.
Fraternity executive Bob Wolfey has spent the last two months in Grand Forks, recruiting members and developing the plan for reinstatement. The Oxford Ohio-based fraternity suspended its Grand Forks chapter after eight members and a pledge were either cited or charged with drug offenses following a search warrant by the Grand Forks Area Narcotics Task Force in 2011. Forty-four members have been selected as members in a so-called ``colony,'' which means it is a chapter under probation.
It will remain a colony until at least fall semester of 2014, when members will seek to regain their charter from the national organization.