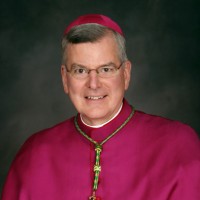 ST. PAUL, Minn. - The Archdiocese of St. Paul and Minneapolis has announced that Archbishop John Nienstedt has been accused of inappropriately touching a boy.
The statement says that a mandated reporter within the church reported to St. Paul police the allegation that Nienstedt touched a minor male on the buttocks in 2009 during a group photography session after a confirmation ceremony.
Archbishop Nienstedt responds while he presumes the young man is sincere in believing what he claims, the allegation is "absolutely and entirely false" and Nienstedt says he has "never once engaged in any inappropriate contact with a minor." the archbishop says he stands for all such photographs with one hand on his staff and the other on either the newly confirmed or the stole that hangs on his chest, and hundreds of photographs will confirm this.
The archdiocese says effective immediately, Nienstedt will voluntarily step aside from all public ministry while the matter is being investigated. Nienstedt says he will not address the issue further until the investigation is complete and asks the community to pray for him.