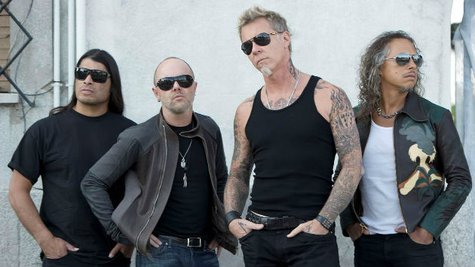 If you didn't get the chance to watch the streaming broadcast of Metallica 's Freeze 'Em All show in Antarctica earlier this month, the band is now offering you the opportunity to check some highlights from their performance.
The group has posted a 20-minute video that recaps the event, and includes the guys performing "Creeping Death" and a cover of Killing Joke 's "The Wait," the latter of which was not played during the actual concert.
In addition, the band has just announced that you can purchase a download of their Freeze 'Em All show via LiveMetallica.com . The concert featured the group performing a number of classic tracks, including "Master of Puppets," "Nothing Else Matters" and "Enter Sandman," inside a dome located near the heliport of Antarctica's Carlini Scientific Base.
Copyright 2013 ABC News Radio