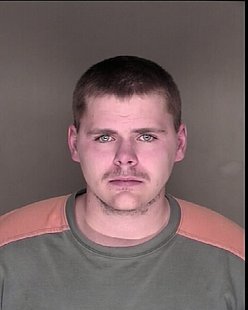 FERGUS FALLS, MINN. (KFGO-AM) -- A driver who would have been warned for driving without headlights is instead in jail in Fergus Falls following a police chase through parts of the city.
Kevin Silvernail, 26, of Fargo took off when an officer noticed that he was driving without headlights Friday night. The pursuit went through roads surrounding the former Regional Treatment Center, on Union Ave., and around Lake Alice.
Silvernail jumped out of the car, but was caught after a brief foot chase. He's facing charges of fleeing and reckless driving.