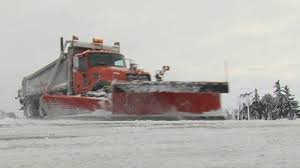 BISMARCK, N.D. (AP) -- A storm that shut down roads in southwestern North Dakota dumped a record amount of snow on Hettinger.
The National Weather Service says Hettinger received 18 inches of snow from the storm that moved out of the area Saturday night.
That's a record for a 24-hour period in October. The previous daily mark for Hettinger in October was 8 inches. Weather service officials say the snow could stick around for a couple of days.
Sunday's forecast high was 45 degrees in Hettinger.