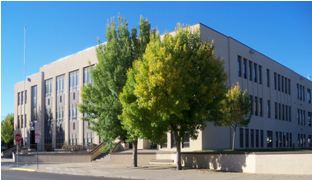 DICKINSON, N.D. (AP) -- A state district judge has sided with Dickinson teachers in their contract dispute with the school board, but the battle might not be over.
Judge William Herauf ruled that contracts imposed for this year won't be effective for two years.
The dispute landed in court after the two sides couldn't agree on terms for a two-year contract.
The school board unilaterally issued two-year contracts in July after a state fact-finding commission sided with the board's final offer.
The Dickinson Education Association sued on behalf of teachers over the two-year deal.
Association attorney Michael Geiermann says Herauf's ruling is a victory.
School board attorney Rachel Ann Bruner-Kaufman says the board will decide whether to appeal to the North Dakota Supreme Court.