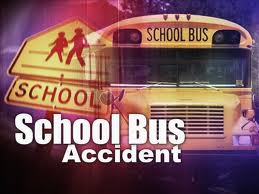 RAPID CITY, S.D. (AP) - Pennington County authorities say two children were seriously injured when a sport utility vehicle collided with a Rapid City school bus and then hit them.
The sheriff's office says the SUV spun after hitting the stopped bus and struck the two students who were crossing the street to get on the bus.
A 7-year-old girl and a 10-year-old boy from Knollwood Elementary School were taken to the hospital.
The 17-year-old Douglas High School student who was driving the SUV was also taken to the hospital.
All three students are expected to live.
The bus was carrying about 25 kids at the time.
Authorities say neither drugs nor alcohol were likely factors in the crash.