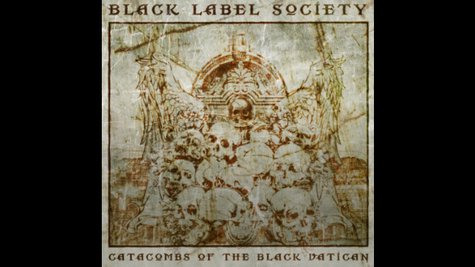 Guitarist Zakk Wylde 's Black Label Society has released a video for their latest single, "My Dying Time."
The clip, posted to the the guitarist's YouTube channel , intercuts video of the band performing with footage of demonic women with literally smoldering eyes and footage of what seems to be a slick, businessman-like figure counting out stacks of money, before eating and seemingly choking on the bills.
"My Dying Time," is from Black Label Society's forthcoming album Catacombs of the Black Vatican , due April 8. It's the band's first studio album since 2009's The Order of the Black .
Here's the track list for Catacombs of the Black Vatican :
"Fields of Unforgiveness"
"My Dying Time"
"Believe"
"Angel of Mercy"
"Heart of Darkness"
"Beyond the Down"
"Scars"
"Damn the Flood"
"I've Gone Away"
"Empty Promises"
"Shades of Gray"
"Dark Side of the Sun" (bonus track)
"The Nomad" (bonus track)
Copyright 2014 ABC News Radio