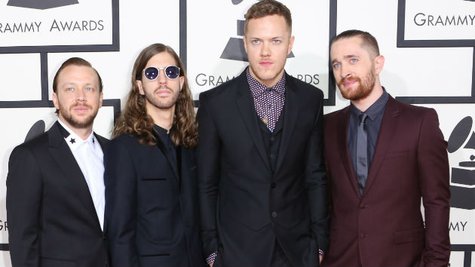 Imagine Dragons are in the running for this year's Billboard Milestone Award , which will be handed out at this year's Billboard Music Awards May 18 in Las Vegas.
The Milestone Award is presented to an "innovative artist" who's achieved a notable milestone this year on the chart. Fans will determine who takes home the trophy, and voting is open now at Billboard.com/Milestone . The six finalists will be cut down to three, who will be announced on April 21. Then, voting will continue through the first two hours of the Billboard Music Awards telecast on ABC, and the winner will be revealed during the last hour of the show.
Imagine Dragons hit a chart milestone when the band's hit, "Radioactive," set the record for the longest run ever on the Billboard Hot 100. Tune into the Billboard Music Awards May 18 on ABC, starting at 8 p.m. ET/PT.
Copyright 2014 ABC News Radio