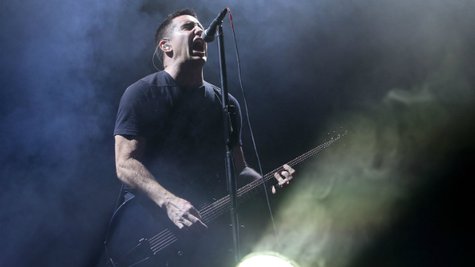 This Saturday, Austin City Limits will premiere an hour-long set by Nine Inch Nails , and ACL has posted a preview to it's Vimeo channel .
The preview clip features Nine Inch Nails running through a five-minute rendition of "Sanctified," originally from the band's 1989 release Pretty Hate Machine and in this version augmented by background vocalists Lisa Fischer and Charlotte Gibson .
The 10-song set, filmed last November, includes material from the albums Hesitation Marks , The Fragile , Year Zero and The Downward Spiral.
Austin City Limits, which airs on PBS, is celebrating it's 40th anniversary this year. Check your local listings for show times.
Nine Inch Nails is scheduled to tour Australia, Latin America and Europe this spring and summer. Leader Trent Reznor and longtime collaborator Atticus Ross also have been tapped to score the music for the forthcoming film, Gone Girl , which is slated for an October release.
Copyright 2014 ABC News Radio
Nine Inch Nails "Sanctified" from Austin City Limits on Vimeo .