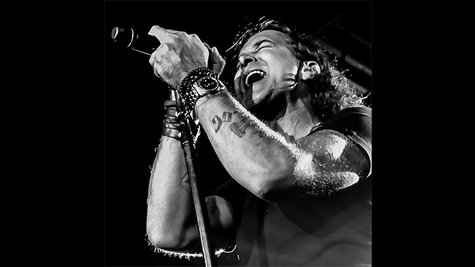 Scott Stapp will play the last show of his solo tour tonight in Atlanta. The Creed frontman's outing has been in support of his album, Proof of Life , which is heavily autobiographical and deals with Stapp's issues with substance abuse, suicide attempts, and eventually finding religion.
In both Proof of Life album and his autobiography, Sinner's Creed , Stapp is candid about the enormous ego he developed from fronting one of the post-grunge movement's biggest bands. He tells ABC News Radio that playing these solo shows "is a much different experience, but I don't think it has anything to do with [who's] onstage [with me]. Right now it has to do with where I'm at in my life. Being sober and having the clarity, and having this new-found appreciation and gratitude."
Stapp says that the heavily autobiographical nature of his solo material has made performing live "[go] beyond just a rock and roll show for me...[it's] sharing life experiences for me and things that I feel that I've learned. It's definitely a unique and different experience for me."
Both Proof of Life and Sinner's Creed are available at retail and digital outlets.