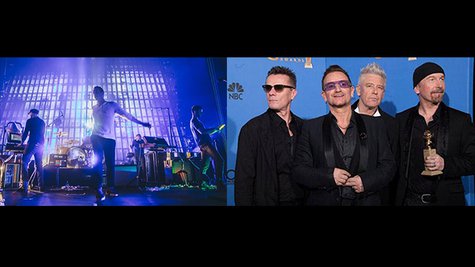 It's not all bad news for Chris Martin . Though the Coldplay frontman is in the midst of a public "conscious uncoupling" from wife Gwyneth Paltrow , as he puts it, his band has just tied U2 for number-one hits on Billboard 's alternative charts.
Coldplay's new single, "Magic," just landed at the top of the chart, giving the band its eleventh number-one. This ties U2, who snagged their eleventh number-one earlier this year when "Invisible" topped the alt charts.
Earlier this week, British tabloid The Daily Star cited a record label source as saying Coldplay would follow up this year's album, Ghost Stories , with another release later this year. The source implied that the second album would be meatier and also receive more tour support.
Ghost Stories hits retail and digital outlets on May 19. An exclusive deluxe edition being offered by Target will include three bonus tracks.
Copyright 2014 ABC News Radio