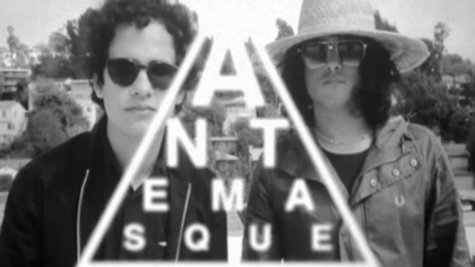 As reported earlier this week, former members of The Mars Volta and Flea from Red Hot Chili Peppers have a new musical project. It's called Antemasque , and it features Dave Elitch, Omar Rodríguez-López and Cedric Bixler-Zavala -- all formerly of The Mars Volta -- plus Flea from the Chili Peppers.
They debuted their first single, called "4 AM," on YouTube , and it's for sale through iTunes.
The band has immediately followed up that single with a second, called "People Forget." It's also streaming on YouTube .
The band has a trailer streaming online, and there's a featurette in which you can see them fooling around in the studio.
The Mars Volta announced a hiatus in September 2012, followed by a tweet from Bixler-Zavala in January 2013 that announced the band's breakup. The split was rumored to have been the result of a falling-out between him and Rodríguez-López, both of whom quickly announced new projects.
Copyright 2014 ABC News Radio