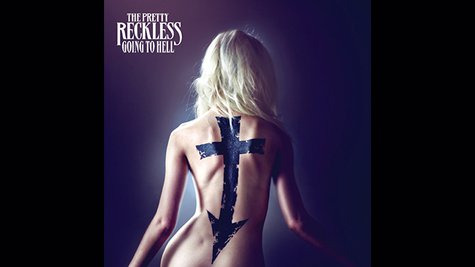 The Pretty Reckless are enjoying the success of their second studio album, called Going to Hell . Well, they're enjoying most of the attention, anyway -- except for the paparazzi. Because of the high profile of singer Taylor Momsen -- who was in the smash TV series Gossip Girl before launching her music career -- the band receives a lot more attention than its peers, and this reach extends to the paparazzi as well.
On Thursday, The Pretty Reckless made some media stops, including an appearance on VH1's The Morning Buzz and ABC News Radio. In between, a photographer tailed the band and tried to snap photos when Momsen was getting out of her car. The singer tells ABC News Radio that she's used to the attention, even in New York. "In New York it's a little easier to hide, they don't stalk you as much, but if they know you're going to be appearing somewhere, like VH1 Morning Buzz , they're showing up."
Overall, though, Momsen says dealing with the photo snappers in New York City is much easier than in Los Angeles, where she's been assaulted by paparazzi. "New York mentality is 'mind your own business,'" she says. "They're not so invasive. Like the guy outside [this studio] was cool, I was like, '"We gotta get up there, but when I come down I'll take a picture,' and he was like, 'Okay, thanks.'"
The Pretty Reckless' latest single, "Heaven Knows," is streaming on the band's website, GoingToHell.me , now.
Copyright 2014 ABC News Radio