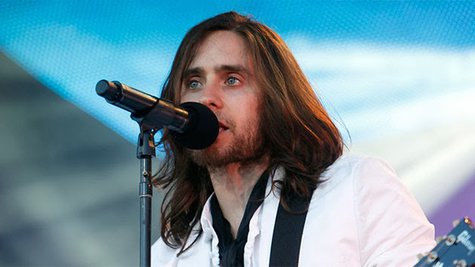 Next weekend, 30 Seconds to Mars' 2012 documentary Artifact will get it's U.S. television premiere. Artifact premieres simultaneously on VH1 and Palladia on Saturday, April 26 at 11 p.m. ET/PT.
The film chronicles the band's legal struggle with its record label, Virgin/EMI, which filed suit for breach of contract against the band in 2008. In the lawsuit, the label demanded $30 million in damages from the band, which it said was still under contract with Virgin/EMI despite an ongoing royalties dispute.
Singer Jared Leto directed the film and in an interview with Yahoo Canada , says that his reaction to the amount of money in the legal documents was outrage. "Your jaw kinda hits the floor, [and] the kid in you is ready to throw a punch," he says.
The documentary won awards at the Toronto International Film Festival and the Gotham Independent Film Awards.
Copyright 2014 ABC News Radio