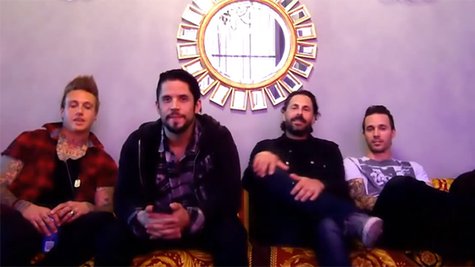 Papa Roach is reverting to their roots as a garage band...sort of.
Frontman Jacoby Shaddix has added a post to the band's Facebook page showing the inside of a garage, with the caption, "Writing lyrics in my garage! Taking back to where it all started! Never forget where you came from!"
This follows a post two months ago in which Shaddix acknowledged the band's "1st day in the studio in Las Vegas with producer Kevin Churko ! So excited for this next phase of life...feeling inspired."
Churko has worked with Five Finger Death Punch , Slash and Ozzy Osbourne , among others.
The new album will be Papa Roach's first since their 2011 album The Connection .
Following the release of The Connection , Shaddix was sidelined for a time with vocal problems, and last March he told ABC News Radio that he was considering putting the band on hiatus and working on some solo projects, which haven't yet materialized.
Copyright 2014 ABC News Radio