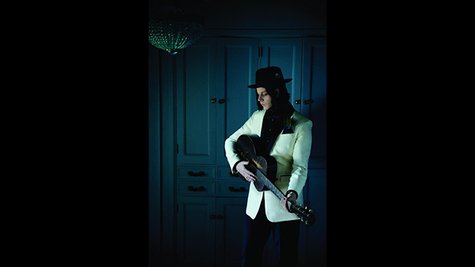 Jack White had a busy weekend, what with setting the record for the World's Fastest-Released Record on Record Store Day. That record was "Lazaretto," the live, mono version of the title track of White's forthcoming album. It was cut direct-to-acetate, pressed and put on sale at his Third Man Records shop in Nashville in less than four hours.
The B-side of the single features White's cover of Elvis Presley 's "Power of My Love." You can see the record being set, in a time-compressed video, on Third Man Records' official YouTube channel .
The former White Stripes singer also found time to release the track listing for his new album.
Set to hit outlets both digital and retail on June 10, Lazarett o will contain 11 songs.
Here's the track listing for Lazaretto :
"Three Women"
"Lazaretto"
"Temporary Ground"
"Would You Fight for My Love?"
"High Ball Stepper"
"Just One Drink"
"Alone in My Home"
"Entitlement"
"That Black Bat Licorice"
"I Think I Found the Culprit"
"Want and Able"
Copyright 2014 ABC News Radio