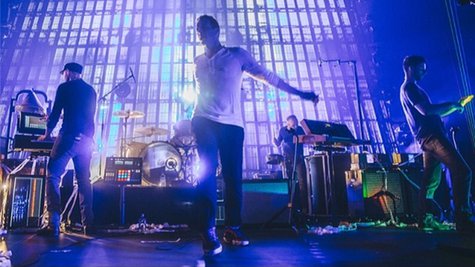 Coldplay keeps trickling out songs, videos and variations to help fans bide their time before the release of the band's new album, Ghost Stories .
The latest teaser is a new version of "Midnight," the song that was released from Ghost Stories . The new track features a remix by legendary Italian producer Giorgio Moroder , who is still very active at the age of 73. Moroder is credited for starting electronic music and is known for producing dozens of big-named artists, including Blondie 's signature hit "Call Me." He most recently appeared on the song that Daft Punk wrote about him, called "Giorgio by Moroder."
The Moroder remix of "Midnight" is streaming exclusively on the band's official website, Coldplay.com . If you need to have your very own digital copy, you can purchase the song on iTunes.
Ghost Stories arrives in digital and retail outlets on May 19.
Copyright 2014 ABC News Radio