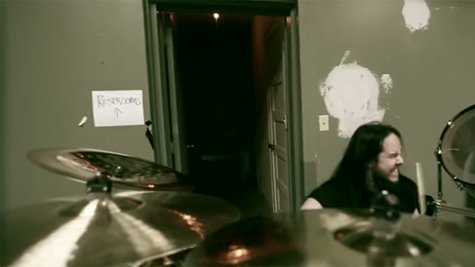 Hey, you wanna be in a band with Joey Jordison ? Here's your shot: the ex- Slipknot drummer's new band, Scar the Martyr has fired its singer, so the slot's open and Jordison is entertaining all offers.
In a Facebook post , Jordison says, " Before we make a final decision, we have decided to open up submissions to the public. If you are interested, email your tryout video to STMvocalTryout@stronghq.com."
Jordison was let go by Slipknot last year, without much explanation and seemingly by surprise. At the time, a a joint statement was issued on Slipknot's website, stating: "It is with great pain but quiet respect that, for personal reasons, Joey Jordison and Slipknot are parting ways. We all wish Joey the best in whatever his future holds. We understand that many of you will want to know how and why this has come to be, and we will do our best to respond to these questions in the near future." At the time, Jordison took to Facebook to say he was "shocked and blindsided."
No explanation for the parting has been offered, however.
Scar the Martyr has been nominated for Best New Talent at this year's Revolver Golden Gods Awards, held tomorrow night in Las Vegas.
Copyright 2014 ABC News Radio