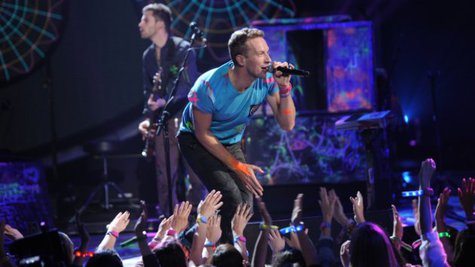 Chris Martin is addressing his personal life in his first interview since he and Gwyneth Paltrow split.
A teaser for the interview for England's BBC Radio 1 is purposely vague, but the Coldplay frontman is heard saying, "Everyone in their life goes through their challenges -- whether it's love or money or kids or illness."
Martin admits, "There's been a lot of false headlines recently."
In the one-minute clip, Martin also shares his love for English-Irish boy band One Direction . He declares, "I'm saying One Direction are brilliant. And I'm not kidding."
The interview will air in England next Monday.
Martin and Paltrow announced on March 25 that they had separated after more than 10 years of marriage. They have two kids.
Copyright 2014 ABC News Radio