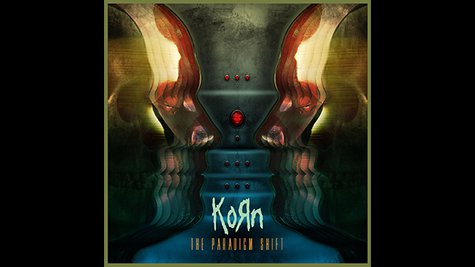 Korn is a main stage attraction on this summer's Rockstar Energy Drink Mayhem Festival, but touring life for the band isn't what it used to be. Instead of bringing along on the road what the band members readily admit were large amounts of drugs and alcohol, these days their buses and backstage areas are full of kids. Jonathan Davis brings along his three sons, Brian "Head" Welch brings along his daughter, and other band members invite family along as much as possible.
Korn guitarist James "Munky" Shaffer , who does not yet have children, tells ABC News Radio that the backstage scene isn't all that's changed; the band's musical focus has shifted also. "Yes, we were the partying [band], that's what we cared about. But now I think that we all have families and we've all grown into more of a social...consciousness that's higher than we've had before. We aim to be better people."
One of the clearest examples of Korn's shifting consciousness is "Spike in My Veins," a song from their latest album The Paradigm Shift , and which was supported by a video that's a straight-up slam of the government. Welch tells ABC News Radio that he saw the finished video for the first time at his parents' house, and "everyone was like...'You can't release that,' [but] we were like, 'We're just gonna release it and see what happens,' and so [we did]. I loved it when I saw it."
Follow @ABCNewsRadio Copyright 2014 ABC News Radio