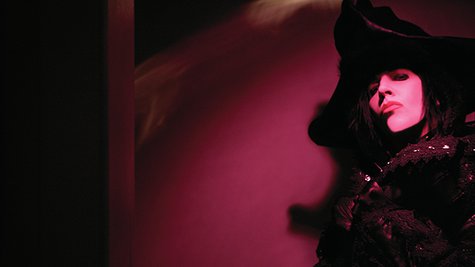 Marilyn Manson is a man of mystery. The singer and all-around influencer has posted a cryptic message on his Instagram , suggesting he could be at work on some new music.
The mysterious entry goes like this: "After the puke and shape-shifting. When the broken glass settles. It is no hero. The shots you will hear are from a mouth disguised as a gun. Now I begin."
If indeed this is the sign of new music to come, a new album would be Manson's ninth. The last, Born Villain , was released in May of 2012.
Marilyn Manson's last project was an acting gig; he'll have a recurring role in the upcoming season of Sons of Anarchy , and recently shared an image via Twitter of himself in character. He'll play a jailed white supremacist.
Sons of Anarchy is set to premiere September 9 on FX at 10 p.m. ET/PT.
Follow @ABCNewsRadio
Copyright 2014 ABC News Radio