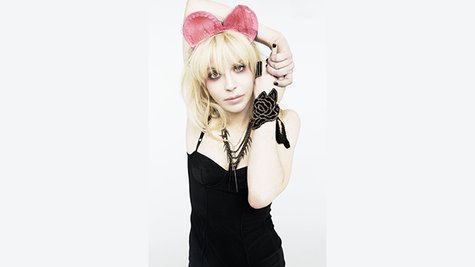 As the widow of Nirvana frontman Kurt Cobain , Courtney Love is sitting on a pretty sizable rock and roll fortune -- but it's a bit smaller than it might have been.
Love tells the the Sunday Times of London that she burned through a substantial amount of Nirvana money, in large part through settling lawsuits. "I lost about $27 million," she tells the paper. "I know that's a lifetime of money to most people, but I'm a big girl, it's rock 'n' roll, it's Nirvana money, I had to let it go."
She also tells the paper that she credits -- of all things -- her use of cocaine with helping her learn to keep better track of her money. "I had to run very fast to look after my money and I felt cocaine helped me do that," she says. "So I started taking cocaine and that turned into nine months of crack."
Still, despite the losses, Love says she's not looking to milk the Nirvana catalog for everything it's worth. The Hole singer says, "I make enough to live on, I'm financially solvent, I focus on what I make now." She adds that as a member of the Nirvana board of directors, she has turned down lucrative deals for the use of Nirvana's music.
"I've protected it from everything from Kentucky Fried Chicken commercials to movies about board games," she says. "We've been offered $6 million for 18 seconds of one Nirvana song and I turned it down."
As to when her daughter with Cobain -- Frances Bean Cobain -- will get control of the Nirvana catalog, Love says that won't be for a while.
"There's this myth out there -- put out by Frances' lawyers -- that Frances runs the catalog, which is absolute nonsense," Love says. "When she's 40, she becomes a member of the board and she has a vote, but not now." Frances is 21.
Follow @ABCNewsRadio
Copyright 2014 ABC News Radio