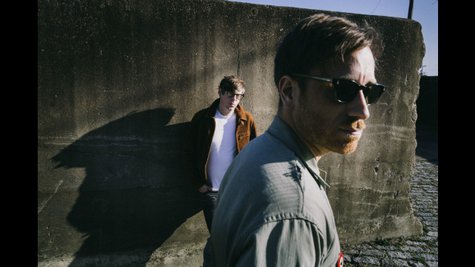 Putting topless women in a video worked wonders for Robin Thicke -- and now it's The Black Keys ' turn.
The band is out with a short film for the song "Weight of Love." It was directed by Theo Wenner , son of Rolling Stone magazine founder Jann Wenner , and posted to Wenner's Vimeo account.
The topless women in the enigmatic, seven-minute clip aren't exactly frolicking around, though. The clip depicts a group of women living in what appears to be an otherwise abandoned building on the seashore, watching a Black Keys video, doing laundry topless by the shore, shucking corn, walking in a field with dogs and children, and engaging in what appears to be some sort of religious ritual.
The Black Keys will hit the road next month on a tour in support of their latest album Turn Blue , with Cage the Elephant , Jake Bugg and St. Vincent as opening acts for different legs. Visit TheBlackKeys.com for details.
Follow @ABCNewsRadio
Copyright 2014 ABC News Radio