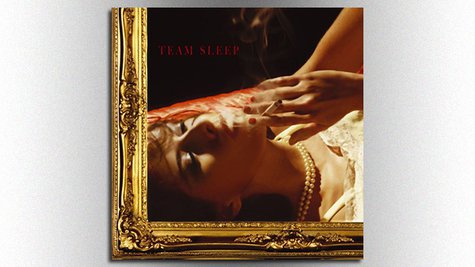 After some ten years between albums, word is out that Chino Moreno of Deftones has reconvened his side project band, Team Sleep , for a real-life sophomore album, scheduled to be recorded this fall. And maybe best of all, he's inviting fans to take part.
Here's the deal: the band has booked time at Applehead Studios in Woodstock, New York, next month and is selling tickets for a performance, Q&A session and various merch goodies -- a package that'll run you $500, if you attend. To be fair, it's a rare opportunity for diehard Deftones fans to be in the studio with Moreno and company.
"For a long time, business people, logistics, careers, adulthood, families and the House Republicans have thwarted us," the band says in a statement. "But we've continued to make music. At the same time, the creative process has become increasingly fragmented and dehumanized. With that in mind, we're very excited to get together with our dear friends, hang out, play music and have a unique experience in a beautiful place."
Amazingly, it appears that all the band's original members are on board for this new album, which doesn't yet have a name. Team Sleep's first album was released in May 2005.
Ticket package information is available at BrownPaperTickets.com
Follow @ABCNewsRadio
Copyright 2014 ABC News Radio