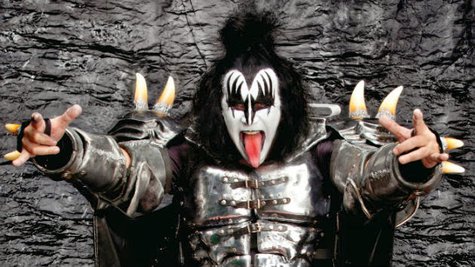 It may have only four strings, but a bass guitar can make a player a lot of cash. That's the upshot of a new list from Richest.com , which ranks bassists based on their net worth.
The top slot is exactly whom you might imagine, if you think about it: former Beatles bassist Paul McCartney , who's reportedly worth $1.2 billion -- that's "billion" with a "B." The other names, however, might be a surprise. The number-two position is a tie between former Police frontman Sting and Gene Simmons of KISS , each worth $300 million. Roger Waters has the number-four spot, with $270 million, and U2 's Adam Clayton rounds out the top five with $150 million.
The bottom half of the top ten includes Flea of Red Hot Chili Peppers at six, Led Zeppelin 's John Paul Jones at seven, and Geezer Butler of Black Sabbath at eight. The last two slots are a bit of a surprise: Tony Kanal of No Doubt edged out Krist Novoselic of Nirvana . Richest.com declares Kanal's producing gigs and songwriting for Gwen Stefani 's solo career have earnedn him $45 million, topping Novoselic's $40 million net worth.
Take all of this with a grain of salt: the site neglects to mention the sources of its financial data. Here's the top ten list:
1. Paul McCartney -- $1.2 billion
2. Gene Simmons -- $300 million
2. Sting -- $300 million
4. Roger Waters -- $270 million
5. Adam Clayton -- $150 million
6. Flea -- $115 million
7. John Paul Jones -- $80 million
8. Geezer Butler -- $65 million
9. Tony Kanal -- $45 million
10. Krist Novoselic -- $40 million
Follow @ABCNewsRadio
Copyright 2014 ABC News Radio