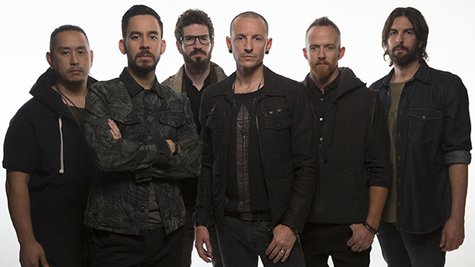 The same equipment that makes it possible for many fans to listen to music easily makes music sound terrible. That's the feeling of Mike Shinoda , who says that ear buds and stock laptop speakers make a lot of his work go to waste. The Linkin Park guitarist and keyboard player is one of the artists featured in The Distortion of Sound , a mini-documentary about the deterioration of sound quality in commercial music.
"[With songs], a lot of care is taken in putting that together and then it turns into an album, and somebody streams it in the worst possible compression format," gripes Shinoda in the film. "Then [they] listen to it on ear buds or their sh***y laptop speakers and then a lot of that work kind of goes nowhere."
The film looks at the science of digital music and explains how the very act of converting sound to digital reduces sonic quality.
Shinoda says that average listeners -- who think they're buying high-end audio equipment -- often fall victim to the misleading marketing of shoddy gear. "Stuff gets marketed in such a way that people get confused," he explains. "You just get shiny lights and colorful logos and stuff that looks really cool hanging around your neck. It's more of a fashion statement than it is actually a good quality audio product."
The Distortion of Sound also features Slash, Steve Aoki, Snoop Dogg, Quincy Jones and others, and is streaming live on YouTube now . It's sponsored by the Harmon audio company.
Follow @ABCNewsRadio Copyright 2014 ABC News Radio