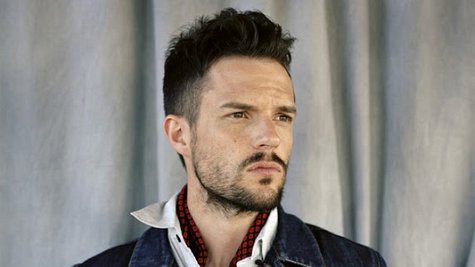 Brandon Flowers will release a brand new solo album in 2015, he confirmed in a new interview with NME .
"The record's not done yet, but I'm excited about it," he told the magazine. "I'm liking it."
The still-in-the-works record will be will be produced by Grammy-winning Vampire Weekend and HAIM producer Ariel Rechtshaid . The record is the follow-up to Flowers' 2010 debut, Flamingo .
The singer reveals that the record will not be influenced by his hometown of Las Vegas, crediting Rechtshaid for taking the singer of his "comfort zone."
"Normally I make demos and they're pretty similar to how the song ends up," he said. "But he'll take a song and be like, 'I hear this.' It's incredible -- his palette and his range, what he's able to say. At first we were butting our heads together, but now we're hitting it off."
While Flowers is mum on further details or a release date, he did speak of the future of The Killers .
"I wanna keep being in this band," he said. "I don't think we'll get too morbid about it, I think we wanna keep going."
Follow @ABCNewsRadio
Copyright 2014 ABC News Radio