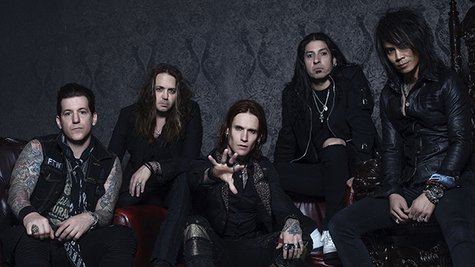 Buckcherry has released an EP called F*** , a collection containing six tracks, each with the F-word in the title.
The first single is a cover of the massively successful pop song "I Love It," by Icona Pop , which Buckcherry has reworked and retitled as "Say F*** It." Singer Josh Todd tells ABC News Radio that his kids turned him on to the song in the car "on the way to school. I just kept hearing that song...it was a hit at the time. I really liked [it], it just kept reminding me of a punk rock verse...and I just thought it'd be fun to approach it in a rock way."
Todd had to do a little convincing of his band mate, guitarist Keith Nelson . "I called up Keith and told him my idea and we were already in the works of creating the EP, and I was like, 'I wanna change a couple lines here and there to fit the concept of what we're trying to do,' and I sang it to him and he's kind of like, 'Um, okay, I'm not really familiar with the song.'"
After Todd sent Nelson the pop song, he says he had to become "[A] big cheerleader behind [it] to make sure I got it across the finish line, [but] now when we hear it it sounds like a Buckcherry song."
Follow @ABCNewsRadio
Copyright 2014 ABC News Radio