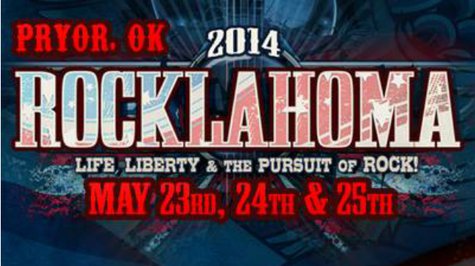 Kid Rock , Five Finger Death Punch and Staind are just three of the acts taking part in this year's Rocklahoma Festival, organizers announced Monday.
Billed as "America's biggest Memorial Day weekend party," Rocklahoma 2014 takes place May 23-25, in Pryor, OK, and will also feature Deftones , Motörhead , Seether , Pop Evil , Twisted Sister and many more heavy rock acts.
General admission and VIP packages go on sale Friday, February 14 at 10am CT at Rocklahoma.com .
"With some of the biggest names in the rock world today like Kid Rock, Five Finger Death Punch, Seether and Deftones playing alongside Rocklahoma legends like Twisted Sister, Jackyl , Tom Kiefer of Cinderella and Kix , there is not a doubt in my mind that we just raised the bar!," says a statement from Joe Litvag , Rocklahoma's co-executive producer for AEG Live. "Memorial Day Weekend will never be the same!"
Visit Rocklahoma.com for special pre-sale ticket opportunities and to see the complete bill.
Copyright 2014 ABC News Radio