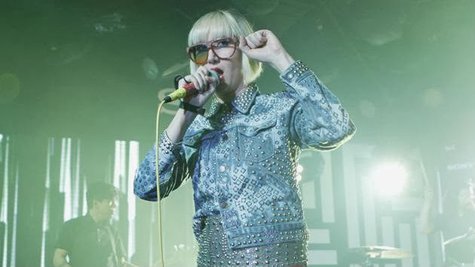 Karen O will perform "The Moon Song" live at the Oscars. The Yeah Yeah Yeahs frontwoman wrote the song especially for director Spike Jonze 's latest movie, Her . The song's success -- including its nomination for Best Original Song -- surprised the singer, despite the fact that she had received a nomination for her last collaboration with Jonze, helping to write songs for his 2009 movie Where The Wild Things Are .
When this year's Oscar nominations were announced, Karen O told Rolling Stone , "It's wild because 'The Moon Song' was written and recorded in the most humble of circumstances; at my dining room table, a few paces away from the couch I read the script for Her for the first time."
The performance will mark the first time Karen O has played "The Moon Song" live on television. The Oscars ceremony will air live on ABC on March 2, with Ellen DeGeneres hosting.
Copyright 2014 ABC News Radio