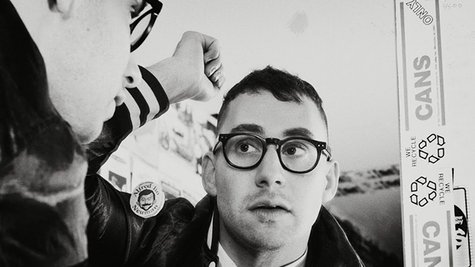 Apparently, being the guitarist in one of the world's most popular bands, fun. , being Lena Dunham 's boyfriend and writing a song with Taylor Swift is still leaving Jack Antonoff with plenty of free time. The guitarist has a new side project called Bleachers , a brand new single called " I Wanna Get Better " and a new full-length album in the works.
Bleachers is also setting out shortly on a mini-tour which kicks off with a show at South by Southwest, and the group will make its network television debut on Late Night with Seth Meyers on March 26.
This is a solo project for Antonoff -- he's the only official member of Bleachers, though he has a variety of project collaborators, including Depeche Mode founding member Vince Clarke , who went on to play with two other popular synth-pop group of the '80s: Yaz and Erasure . Antonoff will have a backing band along with him when he appears on the Bleachers dates.
"I Wanna Get Better" is available at iTunes and all digital music outlets now.
Here are the Bleachers tour dates:
3/12 -- Austin,TX Palladia Showcase, during SXSW
3/13 -- mtvU Woodie Awards and Festival, during SXSW
3/19 -- Troubadour, Los Angeles, CA
3/27 -- Music Hall of Williamsburg, Brooklyn, NY
6/6-8 -- Governor's Ball New York, NY
Copyright 2014 ABC News Radio