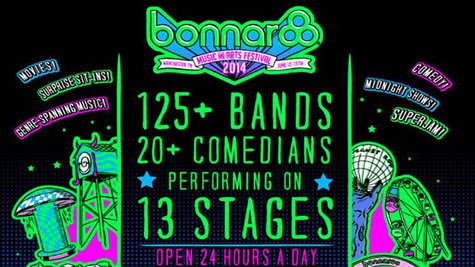 The lineup for the 2014 Bonnaroo festival has been announced , and the event will again have an eclectic mix of artists.
Elton John , Jack White , Vampire Weekend and Kanye West are just a few of the acts who will take the stage at Bonnaroo this June in Manchester, Tennessee.
Kanye's addition is noteworthy; the last time he appeared at Bonnaroo, in 2008, he drew the ire of fans by beginning his performance at approximately 4:30 in the morning, hours behind schedule.
Among the many other artists announced for this year's Bonnaroo festival: Phoenix , Arctic Monkeys , The Flaming Lips , The Avett Brothers , Broken Bells and Cage the Elephant .
Tickets go on sale this Saturday at noon Eastern time. Check out Bonnaroo.com for details.
Bonnaroo is scheduled for June 12 to 15.
Copyright 2014 ABC News Radio