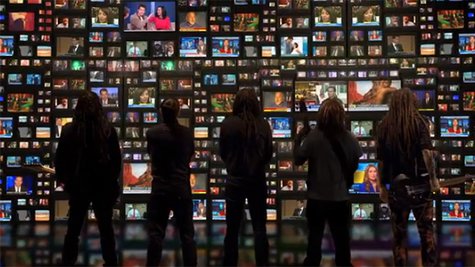 On the way to Australia for his band's tour, a TMZ cameraman caught Jonathan Davis at Los Angeles International Airport and asked him about Korn 's new video, for "Spike in My Veins." Davis let loose and said that he believes that the U.S. government uses high-profile celebrities like Miley Cyrus and Kanye West to distract the public while passing laws that rob citizens of their rights.
The singer said, "I think our government uses those people to detract from what's going on, and [the public] gets very interested in what's going on in their lives instead of [what's really going] on. I think with Miley Cyrus and the [twerking incident on the] VMAs, while that was going on I think Barack Obama passed a law that basically made him a dictator, he can imprison whoever he wants, he doesn't have to charge them, he can hold them as long as he wants. [He's taking] away your freedoms."
Korn is playing a string of outdoor festivals in New Zealand, Australia and Singapore, which begin February 20.
Copyright 2014 ABC Radio News