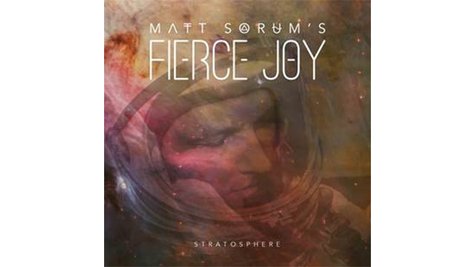 Matt Sorum has a solo project in the works. Called Matt Sorum's Fierce Joy , it features the former Guns N' Roses and Velvet Revolver drummer in new roles as lead singer, lyricist and multi-instrumentalist -- including turns on acoustic guitar and piano -- to produce an album called Stratosphere .
It's a dramatic departure for Sorum -- who's also known for his work with The Cult -- and he says in a statement, "Over the years I've been influenced by my surroundings and sometimes that hasn't always been for the better...but after years of soul searching I organically fell into a different state of mind. With many lessons learned along the way, it seemed like the perfect time to do a record in my own voice, if you will. It's as real and exposed as anything I've ever offered my in my career."
The album features Sorum and guest musicians on slide guitar, mellotron and acoustic guitar and has a much more laid-back vibe than Sorum's fans have likely heard before.
Matt Sorum's Fierce Joy will release Stratosphere on March 11 through iTunes and standard digital outlets. Fans who pre-order the album through iTunes will get immediate access to the first single, "The Sea."
Copyright 2014 ABC News Radio