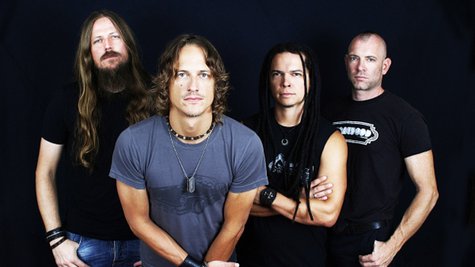 Brett Scallions has been back with Fuel for four years now, but we haven't heard anything new from the band since -- until now. Billboard 's sharing an exclusive stream of "Cold Summer," a track off of Fuel's forthcoming album, Puppet Strings .
Scallions tells Billboard that his 2006 split from the band was amicable. "I told those guys, 'Hey, if you think you can do this without me, I give you my blessing'," says Scallions. "I'm not going to wish ill will on anybody."
Even so, though he says his time away was "really good for me and my songwriting," Scallions acknowledges the band didn't enjoy such smooth sailing with replacement vocalist Toryn Green : "It's not easy for any band to go out and succeed without the original singer. So now I feel like it's my turn to have the freedom of going out and making a record and calling it Fuel and being able to control the destiny of what we do."
Puppet Strings is Fuel's fifth full-length studio album, and the first since 2007's Angels & Demons , which featured Green on vocals. It's scheduled for a March 4 release.
Copyright 2014 ABC News Radio