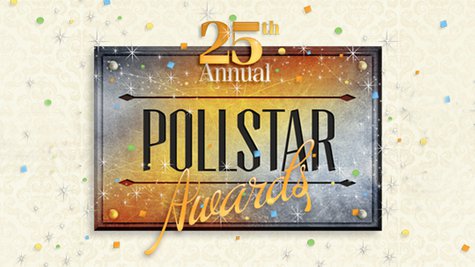 Imagine Dragons and Mumford & Sons have certainly won plenty of awards for their music. They've also just been recognized for their shows on the road. Both artists were winners at the 25th Pollstar Awards.
Recent Grammy winners Imagine Dragons won for Best New Touring Artist, while Mumford & Sons won Major Tour of the Year honors.
Imagine Dragons, no doubt still stoked about their Grammy win last month for Best Rock Performance, for "Radioactive," launched the final leg of their Into the Night Tour on February 8 in Boise, ID. It wraps March 15 in Denver.
The Pollstar Awards nominees were selected by an anonymous collection of 217 promoters, agents, managers and other touring professionals. The winners were announced during ceremonies at Nashville's Ryman Auditorium Feb. 21. Find the full list of winners on Pollstar's website .
Mumford and Sons wrapped up a North American tour in support of Babel in September and then announced their hiatus for "the foreseeable future" to Rolling Stone .
Copyright 2014 ABC News Radio