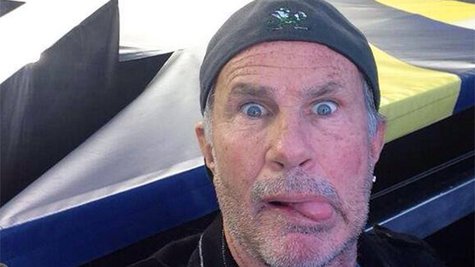 It's official: the Will Ferrell drum battle against the Red Hot Chili Peppers ' Chad Smith is on. Following the Peppers' appearance at the Super Bowl, Ferrell jumped into a recent Redditt Ask Me Anything session with Smith -- with whom he'd been trading public barbs over their physical resemblance to one another. Ferrell said, "I graciously accept your invitation to a drum battle. If we can raise $300,000 for Cancer for College I will face off with you in the greatest drum vs. cowbell showdown the world has ever seen. We can do it on stage at a Red Hot Chili Peppers concert or in front of a mutually convenient public library. Your call."
On February 22, Cancer for College's fundraising tally hit the $300,000 mark and so the battle is on. A date is expected to be announced in the near future -- whether it's at a Chili Peppers show or at a publis library is anyone's guess.
Cancer for College is a charity providing college scholarships for cancer survivors.
Copyright 2014 ABC News Radio