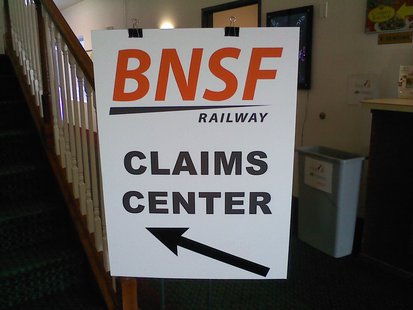 CASSELTON, N.D. (AP) - BNSF Railway has opened a claims center for residents of Casselton after the derailment of a crude-oil carrying train about a mile from the southeastern North Dakota town.
No one was hurt in the Monday derailment, but about two-thirds of the town's 2,400 residents temporarily evacuated.
Steve Hedlin was among the first in line when the claims center opened Thursday morning at a hotel in Casselton. Hedlin says he left town with his father, girlfriend and her three children after the derailment.
Hedlin says he intends to file a claim for about $200 to cover the cost of a hotel and food in Fargo and for the gas it took to get there and back.