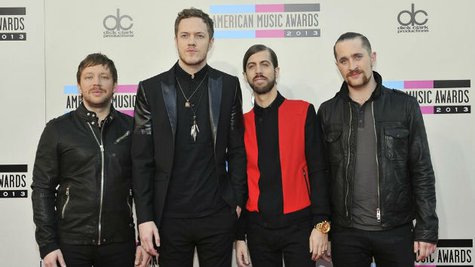 Imagine Dragons ' "Radioactive" and AWOLNATION 's "Sail" are continuing to move up on the top-10 list of the longest-charting singles on the Billboard Hot 100 .
"Radioactive" has now spent a total of 70 weeks on the chart so far, bumping country star LeAnn Rimes ' single "How Do I Live" out of the #2 spot, which both bands shared on the tally last week, according to Nielsen SoundScan. "Sail" moves up to the #3 spot this week, and is now tied with "How Do I Live" for spending 69 weeks on the Hot 100.
The song that's spent the most time on the Hot 100 is pop star Jason Mraz 's single "I'm Yours," which tops the list at 76 weeks.
The Billboard Hot 100 chart debuted in 1958.
Copyright 2014 ABC News Radio