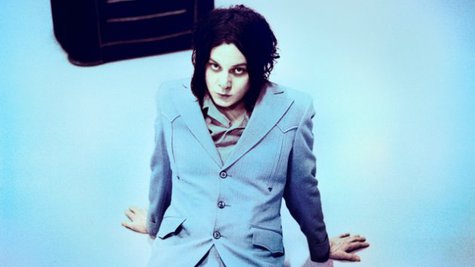 We may be able to get our hands on Jack White 's second solo album sooner than it appeared.
Billboard reports the ex- White Stripes singer reveals in a recent online chat with members of his Third Man Records subscription series, The Vault, that he's working on two new projects at the moment, hinting one of them may be the follow-up to 2012's Blunderbuss .
"I'm producing two albums this month, and finishing them," he writes. "One of them is mine."
Blunderbuss scored White his first #1 album on the Billboard 200 when it debuted at the top of the tally, with 138,000 copies sold, according to Nielsen SoundScan. Blunderbuss also snagged the singer a nomination for Album of the Year for the 2013 Grammy Awards.
The other release to which White is referring could be the next Dead Weather album. Vault members recently received a vinyl copy of the first two cuts from that upcoming release -- "Open Up (That's Enough)" and "Rough Detective" -- as part of the 18th installment of the series.
"Open Up (That's Enough)" will arrive at all the usual digital outlets on January 14, while a number of other new songs will be available throughout the year. The Dead Weather has said they expect to release their next full-length studio album sometime in 2015.
Copyright 2014 ABC News Radio