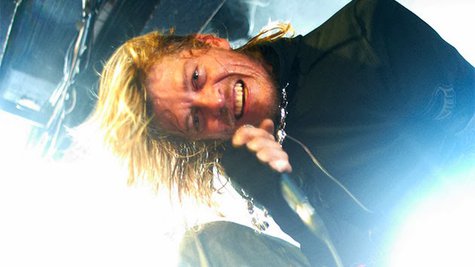 Puddle of Mudd frontman Wes Scantlin apparently is in trouble again.
TMZ reports the singer is being sued by American Express for not paying his bills. According to documents obtained by the gossip site, Scantlin has racked up $5,214 in charges in the last four years on his AmEx credit card, and has yet to pony up the dough.
You may recall that Scantlin's had some issues with the law over the last few years, charges that make the credit card issue seem small in comparison. He was charged with felony cocaine possession in April of 2012 following a traffic stop in February of that year. In July of 2012, Scantlin pleaded guilty to cocaine possession in exchange for a deferred sentence on condition that he enroll in a rehab program and check in regularly with the court. He allegedly missed his court date related to that case, and a bench warrant was reportedly issued for his arrest last month.
Mind you, since the cocaine charge, Scantlin's been arrested at least three times on unrelated charges, but has managed to remain a free man. So far, there's no public statement from Scantlin on the reported lawsuit with American Express.
Copyright 2014 ABC News Radio