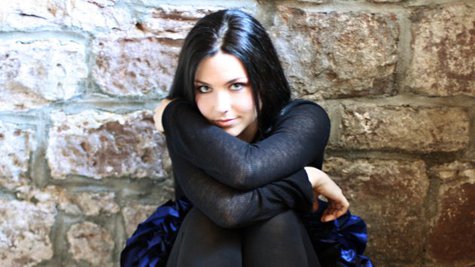 You can now add Amy Lee to the list of rock artists that have created scores for upcoming films. The Evanescence frontwoman reveals she's recently recorded some new music with composer Dave Eggar for the independent film War Story , which is set to premiere at the annual Sundance Film Festival later this month.
"It's going to surprise my fans," she tells MTV about the film's score. "It's not what you'd expect; the film is very dark, very introspective. There's a lot of blending of sounds, a lot of ominous tones. I play a lot of keyboard, and a lot of Taurus pedal. There's a lot of low drones."
The singer adds she recorded one new song for the flick, noting that it's very different from anything she's ever done before. "That song is called 'Push the Button'," she explains. "It's electronic; I did it all myself, which was crazy, because I'm used to engineering and writing and mixing demos in my house, but being responsible for that being the end product was a new challenge for me." Lee says she enjoyed working on the soundtrack for War Story with Eggar, and is "already talking about taking a meeting for another film" with him.
According to the Sundance Film Festival's website , War Story stars Catherine Keener , who plays a tortured, "world-weary American woman" that takes pictures of refugees in an Italian city, and "resolves to help a beautiful young woman in need."
Copyright 2014 ABC News Radio