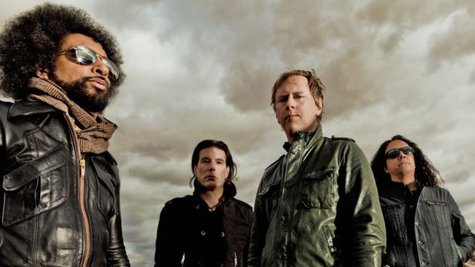 Each year, participants in the " Alice in Chains & Friends" fantasy football league donate signed items for an auction, with all proceeds given to charity. This year, the league has chosen to offer some killer rock memorabilia to support Linkin Park 's Music for Relief charity. Proceeds from the auction will go to help people affected by Typhoon Haiyan, which ripped through the Philippines last November.
Included in the auction is a Fender acoustic guitar signed by Alice in Chains bassist Mike Inez , a custom Gibson Les Paul electric guitar autographed by Green Day 's Billie Joe Armstrong , a Squire Fender P-Bass signed by former Guns N' Roses bassist Duff McKagan , and an electric guitar signed by Linkin Park that was played by Brad Delson in the band's "Burn It Down" music video.
All the items are up for bid through January 23 at CharityBuzz.com .
Copyright 2014 ABC News Radio