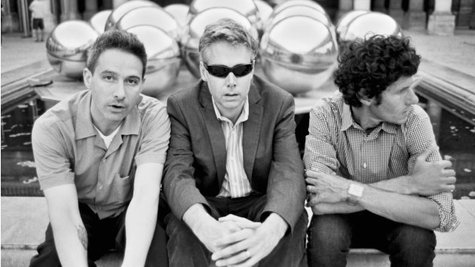 A campaign launched by Beastie Boys fan LeRoy McCarthy to get the intersection of Ludlow and Rivington Street in New York City renamed Beastie Boys Square will be considered by a community board in lower Manhattan.
The New York Post reports Community Board 3 will discuss the matter on Tuesday night, noting the meeting is the first step toward getting the corner, which is featured on the cover of the Beastie's 1989 album Paul's Boutique , dedicated to the group.
MCarthy says he's optimistic about getting the corner renamed, because he feels City Council members understand the cultural importance of hip-hop music. "They are knowledgeable of hip-hop, a lot of them were raised on hip-hop -- at their Sweet Sixteen parties and bar mitzvahs -- so you don't have to explain to them who [late rapper] Biggie Smalls was," he tells the newspaper. "They don't necessarily have the preconceived negative approach to all hip-hop."
You may recall that late Beastie Boys member Adam " MCA " Yauch got Brooklyn's Palmetto Playground renamed to Adam Yauch Park in the rapper's honor last year. The decision fulfilled the wish of a number of fans who launched a Facebook campaign to that end shortly after Yauch's death from cancer in May of 2012.
Copyright 2014 ABC News Radio