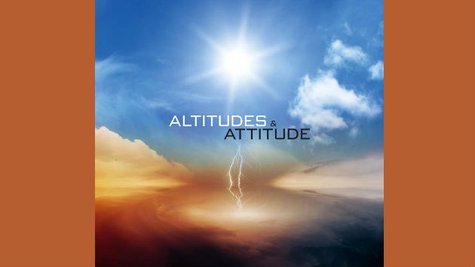 Altitudes & Attitude -- the side project of Megadeth 's David Ellefson , Anthrax 's Frank Bello and A Perfect Circle drummer Jeff Friedl -- is giving you another chance to check out a track from their upcoming self-titled EP.
While the group briefly offered new cuts "Booze & Cigarettes," "Tell the World" and "Here Again" last month on Megaforce Records' Soundcloud page, those tracks are no longer available. You can now check out the release's first single, "Booze & Cigarettes," at RollingStone.com .
Bello says the track is a tribute to his late grandmother, who was dealing with some serious health issues before her death in 2012. "My grandmother never smoked or drank a day in her life," he tells Rolling Stone . "When she was receiving chemo, I would wheel her to treatment and jokingly say to her, 'Come on, Gram, get your booze and cigarettes for the ride,' and that would make her smile."
Altitudes & Attitude is set to arrive in stores on January 14.
Copyright 2014 ABC News Radio