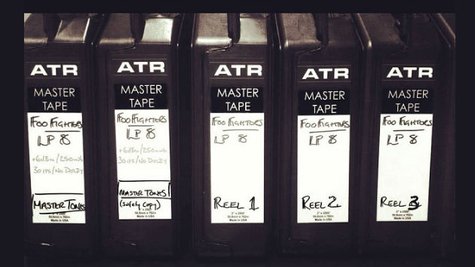 Foo Fighters are in the studio working on a follow-up to 2011's Wasting Light , and it seems like the guys are pretty far along in the process.
The band recently posted a photo on their Instagram account to show their progress, which features five boxes of tapes marked "LP 8," along the caption "It's F**king ON."
Frontman Dave Grohl told Rolling Stone back in November that he's got a special plan in mind for making the forthcoming release. "We're doing something that nobody knows about, it's f**king rad," he noted. "We're doing it in a way that no one's done before and we're writing the album in a way that I don't think has been done before."
Your best chance to hear some of the new material will be at this year's Firefly Music Festival, where the Foos are scheduled to perform a headlining set. The Firefly Music Festival takes place June 19-22 at Dover International Speedway in Dover, Delaware.
Copyright 2014 ABC News Radio