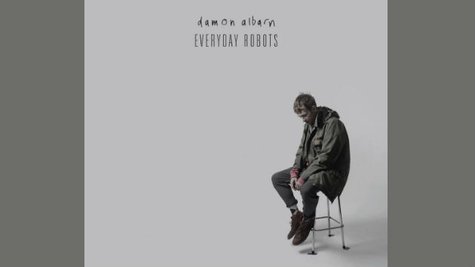 Damon Albarn has revealed full details for his first solo album, Everyday Robots .
According to the Blur frontman's Facebook page , the forthcoming release features 12 tracks, which will explore the theme of "nature versus technology." Producer/musician Brian Eno and British singer/songwriter Natasha Khan , aka Bat for Lashes , make guest appearances on the record.
To give you an idea of what you can expect from the record, Albarn has released a video for the album's title track. The four-minute clip features a stream of "Everyday Robots," along with footage of a recreation of Albarn's head by artist/designer Aitor Throup using CGI software and actual cranial scans.
Everyday Robots will arrive at all the usual outlets on April 28. Here's the track list:

"Everyday Robots"
"Hostiles"
"Lonely Press Play"
"Mr Tembo"
"Parakeet"
"The Selfish Giant"
"You and Me"
"Hollow Ponds"
"Seven High"
"Photographs (You Are Taking Now)"
"The History of a Cheating Heart"
"Heavy Seas of Love"
Copyright 2014 ABC News Radio